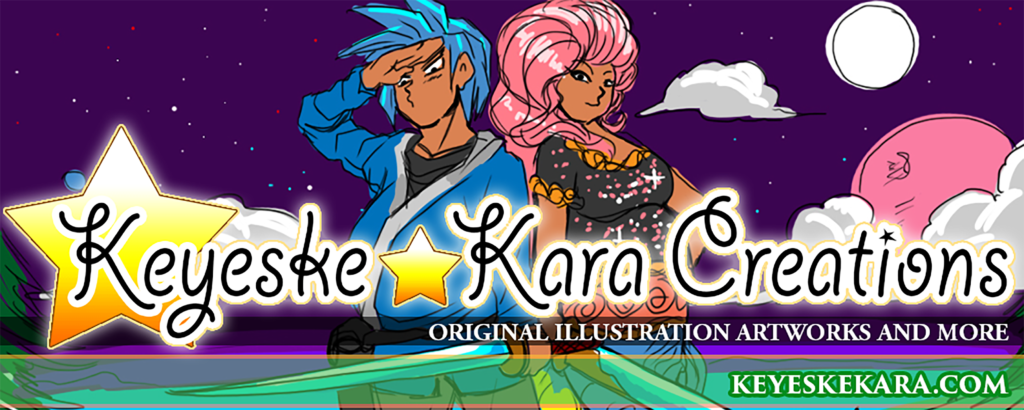 Our Studio, Where it Happens
Illustration Art, Graphic Design & More
KeyeskeKara (KEY-YES-KAY-KA-RA) is a independent Illustration Art Studio that sells illustration works in traditional fine art, digital print and other interactive media in a wide range of styles and genres such as comic, anime, landscapes, cartoon, fashion, pin-up, portraits and many more. Created in late 2013, our studio is ran by a wonderful artistic creative team Keyeske and Chykara. Together, both reserve a wide range of illustration graphic art designs and pieces that encourage collectors and fans from far and wide. We have over a decade plus years in creating and designing professional and commercial artworks for businesses, organizations as well as personal projects.
Our vision is to simply and clearly deliver our best works to people all over the world as much as possible. No matter what happens in our lives, art makes the world go round through our emotions, feelings, history, memories and experiences throughout time. Our eyes paint the best colors of love and life while our dreams lead our imaginations to new, unknown heights. We dedicate the importance of art in our lives and work to support those ideals and our world of being able to create our best; contributing our best efforts out to the world.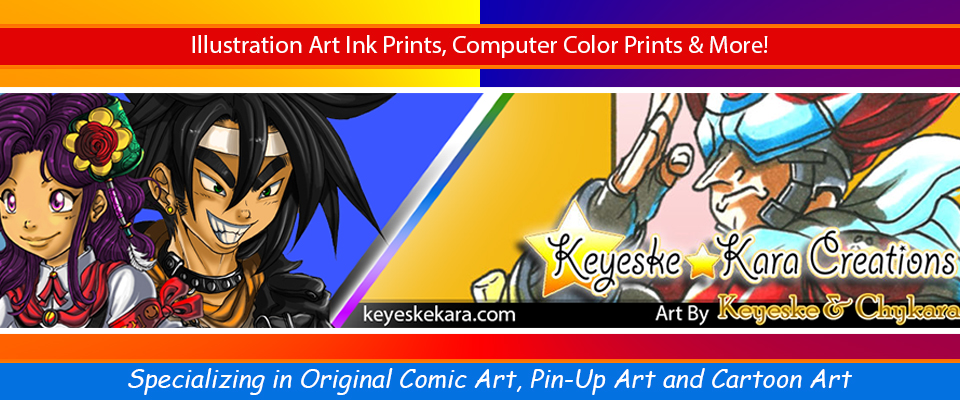 Come join us on our wonderful journey of our creations and discover the many places we showcase and sell our works. By showing your support you allow us more ways to continue expressing our skills and talents while maintaining a healthy grounding of art and life. This is just one of the avenues that we have unlocked and dedicated much time to produce a great amount of. We paint and print our own works and ship our physical and digital artworks domestic US and internationally with care.